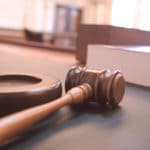 I did not plan to get divorced. I did not plan to share legal and physical custody of my four children. In fact, in the early days of our divorce, I strongly believed that my then-husband should not evenly share parenting and decision making power with me.
I was wrong. Fortunately, our home state, Wisconsin, has a legal presumption toward shared parenting. Since the year 2000, Wisconsin courts have been legally required to presume joint legal custody  — which gives both parents equal rights to make decisions regarding their children — as in the best interests of the children. Wisconsin family courts are also required to "set a placement schedule that allows the child to have regularly occurring, meaningful periods of physical placement with each parent…that maximizes the amount of time the child may spend with each parent."
At the time of our divorce, that presumption didn't seem fair to me. After all, up until the point of our divorce, I'd been the parent to schedule and take the children to all of their doctor's appointments. I'd been the parent who researched education, health and parenting information, and the parent who spent the bulk of her time performing childcare. Why should I, the clearly involved parent, be forced share time and decision making power with a man who couldn't be bothered to be involved when we were married?
That's what I thought at the time. It's perhaps obvious, but important to note, that I was hurt, angry and bitter at that point in my life. I never wanted to be a divorced parent, never wanted to "share" my children. I wanted my life to continue as it had been. I wanted my kids' lives to continue without more disruption than absolutely necessary.
And — full disclosure — I'll admit that I thought I was the better parent. I knew the boys' father would continue to be a necessary part of their lives, but in my mind, at that time, he was a necessary but unpleasant obstacle. At times, I wished he'd go away all together.
That was more than five years ago. Since then, our boys have begun their trips through puberty. Since then, I've learned more about the role of fathers and the importance of males to adolescent male development. I've seen my sons' need for their father and my point of view has changed. My boys' dad is not an unpleasant obstacle; he's an integral part of their lives. My boys are doing well today in large part because their dad is an active part of their lives.
Our was not an amicable divorce. We were upset with one another and we had some pretty serious disagreements about what was in the best interests of our children. There were times — plenty of times! — I wished I had sole legal custody so I could do what was "best" for our children.
I've come to realize, though, that it's best for kids to spend plenty of time with both mom and dad. It's best if both parents are very involved in day-to-day parenting, and it's best to put the needs of the kids ahead of the parents' needs or desires.
I thank the Wisconsin court system for presuming that shared parenting is in the best interest of children, because without that presumption, I'm pretty sure I would have happily assumed the larger portion of parenting and relegated the boys' dad to a lesser role. And that, I now know, would have been bad for my boys, bad for their dad and bad for me.
Yet shared parenting post-divorce is not the norm in most states. I was shocked when I learned that fact. It's 2015, and yet most states do not presume both parents to be equal (and equally worthy of parenting) post-divorce.
There's a movement afoot to change that. Advocates issuing a call for shared parenting, and a number of states, including South Dakota, Arkansas, Maryland, Connecticut and North Carolina, have considered or are considering shared parenting bills. Opponents argue that shared parenting is not always best, that some circumstances, including emotional and physical violence, necessitate a different parenting plan.
Here's what I think: Emotional and physical violence should always been taken seriously, and measures should be put in place to protect children and ex-spouses from violence, threats and intimidation. Everyone who works in the family court system should be required to learn about domestic violence, and should have to document their understanding of the issue. Children should not have to spend time with abusive parents, and ex-spouses should not be required to work with an abusive ex.
However, the shared parenting bills being proposed give judges and families plenty of leeway to create parenting plans that are sensitive to families' needs. No one is suggesting that children be sent to live with an abuser; the bills contain clauses to restrict parents' involvement in case of domestic violence, incarceration or even "a pattern of willfully creating conflict."
Instead, the bills make it easier for children of divorced parents to have access to both parents — something that's been shown, over and over again, to be good for kids and good for society.
The truth is that divorcing parents don't always make decisions according to their kids' best interest. Anger and jealousy and fear often cloud their thinking and color their decisions. In my case, it was the court's insistence on shared parenting that led to the co-parenting arrangement we have today, and I am so, so glad.
What do you think of shared parenting?