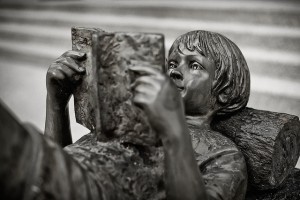 Schools need to focus on acknowledging the academic, psychological and physical needs of boys. For my doctoral dissertation, I examined the gender achievement gap in reading and writing of fourth and fifth grade boys versus girls and offered practical solutions. Here are nine tested boy-friendly literacy strategies:
• Create a noticeable basket of boy-appealing books in your classroom. A helpful website for locating popular boy books is GuysRead.com, developed by Jon Scieszka, famous children's author and ambassador for children's literature,
• Activate prior knowledge before beginning any nonfiction text.  Boys, especially, often enjoy sharing their knowledge. This technique can also serve as an informal baseline assessment of what they know.
• Select relevant and fascinating writing topics based on student interest. An interest inventory can be completed three times during the school year (September, January and April). Captivating the interest of boys within writing is essential.
• Complete the writing task as if you were a boy. You will be able to anticipate challenges and potential questions that might arise. That particular writing task will be easier to teach.
• Provide a list of bulleted written task expectations that the students can refer to when completing their drafts. A checklist would be a useful visual tool.
• Boys should create a graphic organizer, including a place for drawing before beginning the actual writing task. It is imperative to remind students to use it as a road map while completing the actual writing task.
• Provide stretching breaks during independent writing time. Boys are better able to focus on completing a writing task after a stretching opportunity. The teacher can implement whole class stretching times or just allow boys to stretch when the need arises.
• Permit students to stand while reading & writing.  Standing is helpful and provides sustained concentration.
• Provide opportunities for boys to share their writing with the class. Remind them to speak in their confident playground voice. It forces the other students to listen to what is being said and become active learners.
The best part? These strategies will also benefit the education of girls.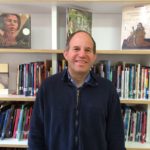 About the Author: Todd Feltman is a New York City Department of Education      elementary and middle school network English Language Arts achievement  coach.  He has been molding young minds for the last seventeen years in public  and independent schools as an assistant teacher, classroom teacher, new teacher  mentor, literacy coach and journalism/writing teacher. Todd earned his  doctorate in Urban Education. He has three master's degrees, which include  childhood education, literacy education and school supervision/administration. He is passionate about engaging and supporting boys in reading and writing. Todd has presented multiple workshops to administrators, educators, parents and boys.