What about school? is the question on everyone's minds right now. It's on the minds of school district administrators, teachers, parents, legislators, school staff…everyone, really.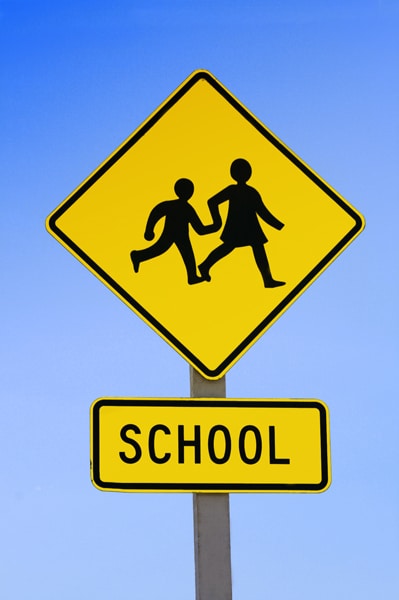 There is an upside to this near-universal questioning. For the first time in the 20 years I've been raising kids (including the 10 years I've been covering education as a journalist), we Americans are broadly considering, debating and talking about the role of school in society. We're wrestling with the fact that schools are much more than places of learning; they are social safety nets that feed hungry children and offer safety, protection and care to those who come from unsafe environments. We're bluntly acknowledging the important childcare function of schools, as it's become blatantly apparent that it's difficult (if not impossible) to work when parents must simultaneously care for children. We're finally recognizing that schools function as a societal backstop. Schools (and teachers) step in when other systems have failed.
We're also beginning acknowledge that different kids need different conditions to learn. This spring, many parents learned that their children do best with in-person learning. Other parents discovered that their children fare better, academically, physically and emotionally, when the kids do not attend in-person schools. This information is important and should not be forgotten when the coronavirus  pandemic subsides. One-size-fits-all education does not fit all; different families and different children need different solutions, and we should continue to offer families options and alternatives.
We are in the midst of a massive educational experiment. The basic format of education hasn't changed much in more than 100 years. Previously, there have been calls to re-evaluate education, to reform and innovate, but, well, experimentation has been limited due to lack of funding and minimal tolerance for risk. As humans, we're generally scared to let go of what we know, even if what we know isn't working well. Now, due to forces beyond our control, educators and families have been forced to innovate. Parents and teachers are experimenting with all kinds of curriculum, technological tools and teaching-and-learning methods. Some will fail miserably. Some will work. In the end — whenever that is — we will have a mountain of data and information that we can use to shape a better system of education.
BUT RIGHT NOW….we are in the messy middle. School is slated to "start" (whatever that means or will look like this year) and the coronavirus pandemic is still raging, and WHAT ABOUT SCHOOL?
For each family, it's an intimately personal question, one that touches on health, safety, and family values. It's an impossible-to-answer-correctly question because there is no right answer.  That also means there is no wrong answer.
I can't tell you what do about school. I can only offer you some advice — and one rock solid reassurance.
First, the advice: School will come in many forms this year. Whichever mode of education you choose at the beginning on the year, it is highly likely that you and your family will need to pivot to another mode of learning at some point during the year. My district is planning to offer in-person education 5 days per week (with appropriate social distancing, disinfection and hygiene protocols in place), and that's the option my children prefer. The plan is for my children to attend school in-person, 5 days per week, beginning in September. That plan, of course, is dependent on local infection rates. If coronavirus infections spike here, the school will have to transition to hybrid learning (a blend of in-person and online). If things get really bad, remote learning may be necessary.
Don't assume that you won't need to change educational tracks simply because you've already selected virtual school or homeschool. Your choice might not work as well for your child as you hoped. You might find that your Educational Choice A requires more adult support and involvement than you can handle. Your family circumstances might change, necessitating a change in educational choice. Be prepared to pivot. 
Now, the reassurance: The only thing a child needs to learn and thrive is a caring adult. A child who has at least one caring adult in their life will learn regardless what type of curriculum is or isn't used. Children are inherently curious and internally driven to master the world. They will learn what they need to know, especially if they have the support of an adult.
Will they master the times tables or algebra at a certain age? Not necessarily. But they will learn. The biggest, most important thing I learned during our years of homeschooling is that arbitrary timelines don't matter. It really doesn't matter what your child learns and when he learns it; what matter is that he continues to learn. What matters is that you love him, support him and spend time with him.
When the what about school? question looms large in your mind, remind yourself that the only thing a child needs to learn is a caring adult, and you are enough.