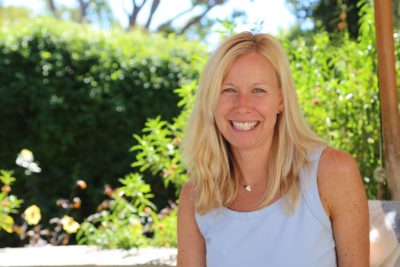 You likely know how important reading during the summer is to help students from experiencing the documented "summer slide." But, actually getting your kids – especially boys – to read can be a challenge.
As the mom of two boys, ages 9 and 11, whose interests and temperaments are very different, I've discovered a formula for getting kids to read.
Time to Read + A Good Book = Kids Who Read
Sounds simple, right? Well, like most things, it's easier said than done. 
Step 1: Making the Time to Read 
Between busy schedules and some boys' instinctual preference to throw a baseball or play a video game rather than read, our parental work is to help them carve out the time to read. One practical tip is to encourage your kid to always carry a book so they can "read in the edges" like the five minutes before practice, while waiting for a sibling, or sitting in the dentist's office.
For some families, designating a set time to read three to five times a week is a great solution. Everybody sits down on the couch for 20 minutes together to read their own book. You can also use this time to do a family read-aloud. Another idea is to make time this summer for frequent trips to the library and/or local bookstore. Slow down the usual hectic pace and allow plenty of time for kids to linger over a few books or even plop down and read an entire picture book or graphic novel (they are never too old for picture books.) 
Finding a Good Book
Getting a good book that interests your kid really is half of the battle. As an avid reader of children's books, I am constantly recommending new books to my boys. But, sadly, they are much more influenced by peer recommendations than picks from Mom. And, they are much more likely to read a book they choose themselves. These insights led me to start a social network and book discovery tool for 7-13 year-old readers. Bookopolis.com is like Goodreads made just for kids with fun stuff like avatars and badges.
Seeing reviews from other kids and getting recommendations from friends is a powerful way to help boys find books they actually want to read. Here are 12 books recommended by boy readers on Bookopolis. Click the title to see a summary and reviews from kids. Also, check out BookQuest, an interactive book discovery tool or Bookopolis' many curated lists by genre and grade level.
12 Boy-Approved Book Recommendations for 3rd-6th graders
Funny Books
The Terrible Two by Mac Barnett and Jory John
The Strange Case of Origami Yoda (series) by Tom Angleberger
Timmy Failure (series) by Stephen Pastis
Realistic and Mystery Filled Adventures
Hoot by Carl Hiaasen
The Map Trap by Andrew Clements
The Maze of Bones (39 Clues series, Book 1) by Rick Riordan
Fantasy Adventures
The Ranger's Apprentice (series) by John Flanagan
The Name of This Book Is Secret (series) by Pseudonymous Bosch
Shadow Magic by Joshua Khan 
Sports Books
Babe & Me (series) by Dan Gutman
Million-Dollar Throw by Mike Lupica
Guys Read: The Sports Pages (series) by Various Authors
What books do your boys love? I'd love to hear!