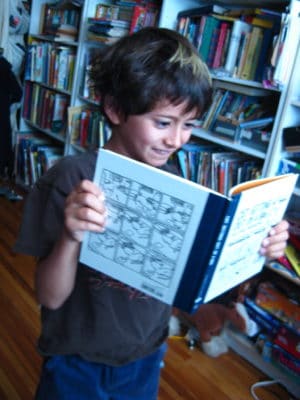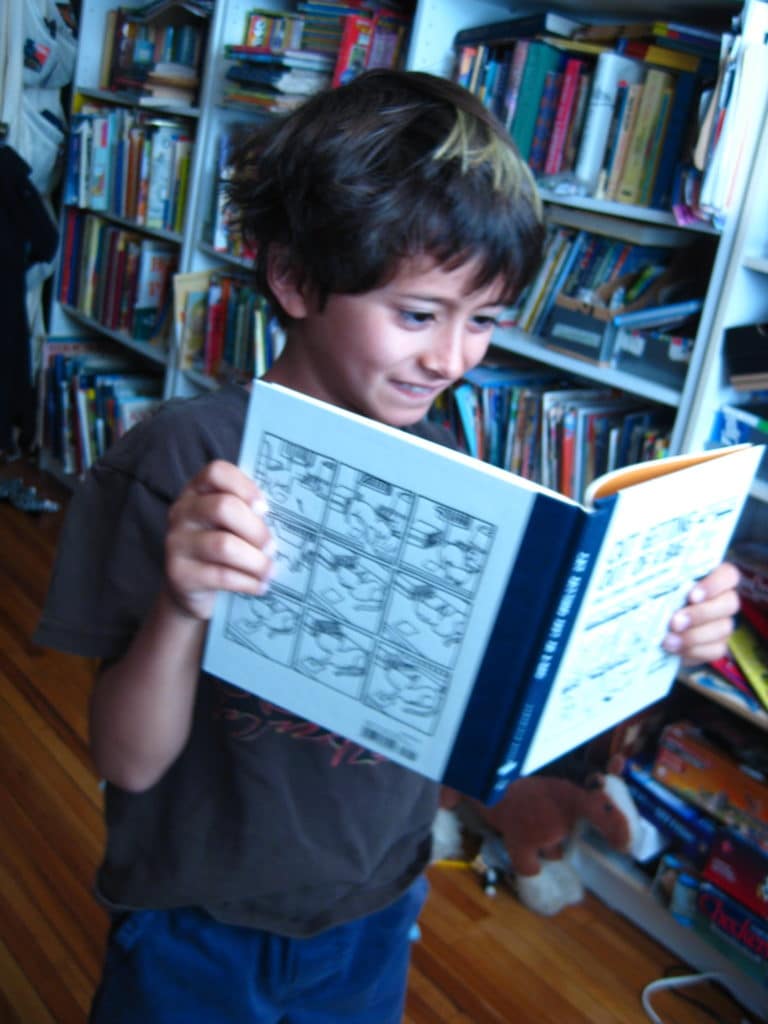 Most boys — even boys who hate reading — find it hard to resist comic books. The attraction is obvious: active, colorful pictures; few blocks of text and ridiculous, courageous or hilarious scenarios. What's not to like?
If you live with a struggling or reluctant reader, I challenge you to check out some comic books. Leave them lay around the house. Watch as your "non-reader" flips through the pages.
Don't know where to start? Here are some ideas, based on recommendation from other parents of boys:
Calvin and Hobbes
Tintin
Garfield
Peanuts
Manga
(Japanese style comics)
Superhero comics
As your son gets older, he can progress to graphic novels. Many publishers, recognizing the popularity of comics and graphic novels, have even added comic elements to more traditional books. (Think Diary of a Wimpy Kid.) Others are comic-izing everything from historical events to classic works of literature.
Who knows? Your son just might be inspired to compose his own comic. I'm going to check out The Comic Book Project, which provides education, training and materials for teachers and schools who want to use comic books in the classroom. They also offer a make-your-own comic book kit, which might be just thing for Boy #2.