I bought coffee from a concession stand this weekend. And drank it while sitting in the bleachers.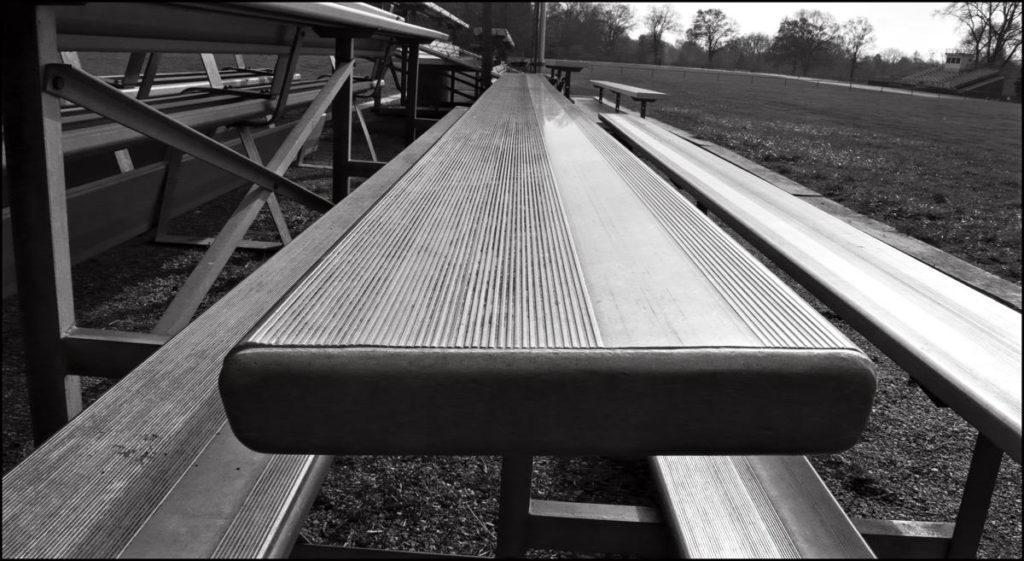 It was my first coffee-in-the-bleachers in more than a year-and-a-half.
The pandemic sucked (still sucks!), but here I am, writing about concession stand coffee, because after more than a year of lock downs and social distancing, once-common "annoyances" — Saturday AM sports, hours in the bleachers, and concession stand food — now feel special and sacred.
They always were, but I was (often) too busy to notice. My boys' games felt more like obligations than opportunities. Small talk on the sidelines seemed, well, small, and I longed for dinners at home, rather than food grabbed from concession stands.
I'm not going to tell you to appreciate every moment! because I know that youth sports can be draining. They (quickly) become all-consuming and crowd out family time, down time, and hobby and vacation time. Plus, all the pleas for Gatorade and concession stand candy!
I've long wished for a sane in-between: Sports, but no early morning games, no Sunday games and no practices and games right at dinner time. (Also: no practices during school breaks, please.)
I won't get my wish. We Americans suck at moderation. (See: the political divide. Also: drinking rates in Wisconsin.) I had hoped that the pandemic would remind us of the beauty of the things we miss when nearly every minute of our day is scheduled — things like family dinners, walks with the dog, hikes in the woods, game nights and time for personal hobbies. I hoped we'd collectively readjust our priorities and adopt slightly saner schedules.
That's not going to happen. Already, people are rushing back to their regular activities and routines. Concerns about "lost time" will likely lead to more intensive sports (and school). Just remember: you don't have to go along with it. If your son picked up a new hobby during quarantine, don't push him to return to a sport he may no longer love. If you learned that you like eating dinner together, well, insist on a couple meals a week at home — or get creative with game day meals. (I've been known to pack along a picnic.)
For many, the return of sports means a return to familiarity and routine. I have to admit: I thoroughly enjoyed my concession-coffee-with-powdered-creamer. The months-long, pandemic-necessitated sports break helped me recognize the value of youth sports in our lives. I hope that, going forward, I remember that the connections I make in the bleachers are important. The conversations I have with fellow parents help me understand my boys and their challenges, and the time I spend on the sidelines is an investment in our community.
Has your son resumed playing sports? What do you like (and not like) about youth sports?