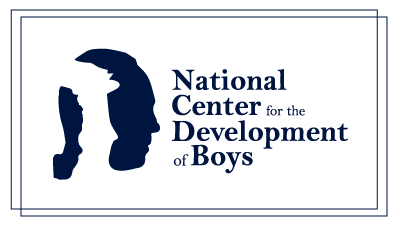 "Boy magic."
That's what Troy Kemp saw the first time he set foot on the campus of McCallie School, an all-boys school in Chattanoogna, Tennessee. It was the first time Kemp, then a math teacher, saw an educational environment that encouraged, embraced and accepted boys as they are, and taught boys according to their needs. He saw engaged learners and dedicated teachers and knew, intuitively, that a whole lotta right was going on there at McCallie.
That was 1992. Kemp started teaching math at McCallie later that year; he served as a dorm parent and coach too. He saw more "boy magic." He learned more about boys and their development, more about how to effectively teach, mentor and coach boys. And in his 20+ years at McCallie, he learned that too few people possess that knowledge. That too many boys are struggling because too many families and educators and communities don't understand how boys think and what they need.
That message was underscored when a mother from Jamaica — Jamaica! — visited McCallie because she was considering enrolling her son at McCallie. Kemp, then Dean of Admissions, asked the mother what brought her to Tennessee from Caribbean. The mother replied that she'd recently read Boys Adrift, by Leonard Sax, and realized 1) that at most schools, the deck is stacked against boys, 2) that her son would likely thrive in an environment that respected and understood his "boynesss" and 3) that very few such places exist.
Kemp realized then that many, many parents were looking for information and resources to help their sons. By then, he'd been at McCallie a long time; he knew that information about boys and their needs was plentiful, but also scattered and not common knowledge.
The National Center for the Development of Boys was founded in 2015, on the McCallie campus, to fill that gap. The Center is "a research and resource non-profit organization that helps educators, counselors, parents, and others who work with boys to understand more deeply the ways in which boys develop, learn, and grow, as well as the challenges and opportunities boys face."
Sound familiar?
It does to me, because the National Center's mission and vision aligns perfectly with BuildingBoys'. The mission of the National Center for the Development of Boys is:
To improve the lives of boys by providing resources and programs for parents, teachers, mentors and

organizations committed to helping with their learning and development as they journey to manhood.
Their vision is:
To lead a national conversation about boys and share the most extensive collection of resources related

to their education and development.