Finding books boys like to read isn't easy. Especially if you're a middle-aged mom who generally doesn't understand what tween and teenage boys like or think.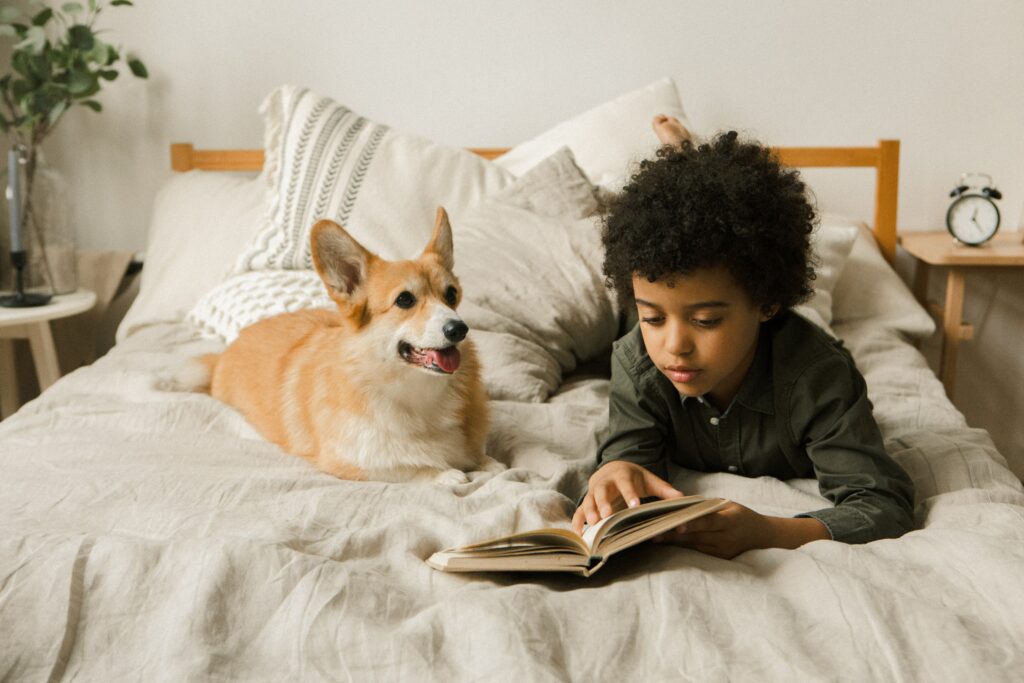 I recently discussed building boys' reading and literacy skills with educator Todd Feltman, who created and shared this fantastic list of culturally responsive novels for young adult males.
Got a reluctant reader? Check out a few books on this list. Consider a family read-aloud, or purchase or rent the audiobook version of an intriguing title and listen to it on the way to school or sports practices.
Culturally Responsive Young Adult Male -Appealing Novels
 List Created by Todd Feltman, PhD
 #1: The Elephant Girl by James Patterson and Ellen Banda-Aaku with Sophia Krevoy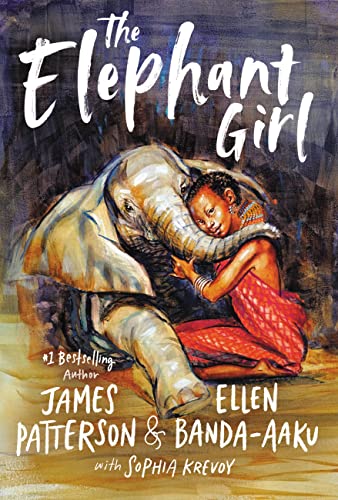 Summary
Clever, sensitive Jama likes elephants better than people. While her classmates gossip—especially about the new boy, Leku—twelve-year-old Jama takes refuge at the watering hole outside her village. There she befriends a baby elephant she names Mbegu, Swahili for seed. When Mbegu's mother, frightened by poachers, stampedes, Jama and Mbegu are blamed for two deaths—one elephant and one human. Now Leku, whose mysterious and imposing father is head ranger at the conservancy, may be their only lifeline. Inspired by true events, The Elephant Girl is a moving exploration of the bonds between creatures and the power of belonging.
#2:  The Stars Beneath Our Feet by David Barclay Moore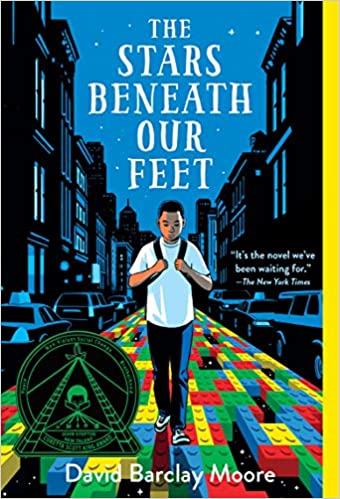 Summary
It's Christmas Eve in Harlem, but twelve-year-old Lolly Rachpaul and his mom aren't celebrating. They're still reeling from his older brother's death in a gang-related shooting just a few months earlier. Then Lolly's mother's girlfriend brings him a gift that will change everything: two enormous bags filled with Legos. Lolly's always loved Legos, and he prides himself on following the kit instructions exactly. Now, faced with a pile of building blocks and no instructions, Lolly must find his own way forward.
His path isn't clear—and the pressure to join a "crew," as his brother did, is always there. When Lolly and his friend are beaten up and robbed, joining a crew almost seems like the safe choice. But building a fantastical Lego city at the community center provides Lolly with an escape—and an unexpected bridge back to the world.
#3: Holler of the Fireflies by David Barclay Moore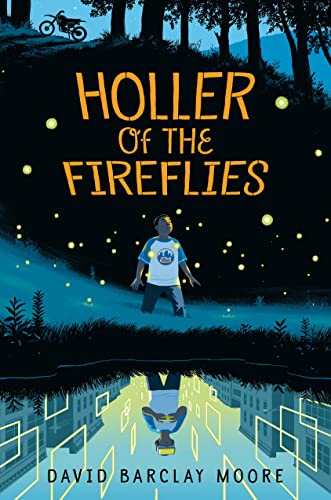 Summary
A boy from the hood in Brooklyn travels to a STEM camp in an Appalachian holler for one epic, life-changing summer. A brilliant new novel from the award-winning author of The Stars Beneath Our Feet.
Javari knew that West Virginia would be different from his home in Bushwick, Brooklyn. But his first day at STEM Camp in a little Appalachian town is still a shock. Though run-ins with the police are just the same here. Not good.
Javari will learn a lot about science, tech, engineering, and math at camp. And also about rich people, racism, and hidden agendas. But it's Cricket, a local boy, budding activist, and occasional thief, who will show him a different side of the holler—and blow his mind wide open. Javari is about to have that summer. Where everything gets messy and complicated and confusing . . . and you wouldn't want it any other way.
#4:  Café Con Lychee by Emery Lee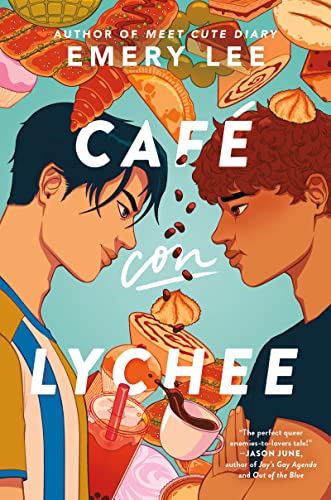 Summary
Theo Mori and Gabriel Moreno have always been at odds. Their parents own rival businesses—an Asian American café and a Puerto Rican bakery—and Gabi's lack of coordination has cost their soccer team too many games to count. Stuck in the closet and scared to pursue his own dreams, Gabi sees his family's shop as his future. Stuck under the weight of his parents' expectations, Theo's best shot at leaving Vermont means first ensuring his parents' livelihood is secure. So, when a new fusion café threatens both shops, Theo and Gabi realize an unfortunate truth—they can only achieve their goals by working together to cook up an underground snack operation and win back their customers. But can they put aside their differences long enough to save their parents' shops, or will the new feelings between them boil over?
#5:  Pony by RJ Palacio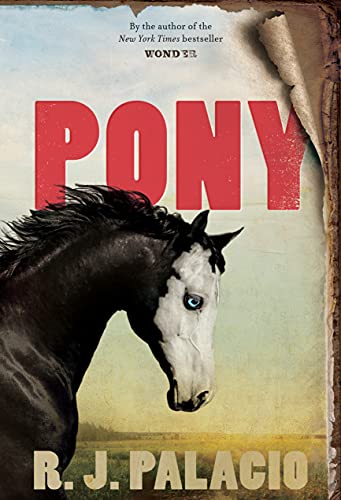 Summary
Twelve-year-old Silas is awoken in the dead of night by three menacing horsemen who take his father away. Silas is left shaken, scared, and alone, except for the presence of his companion, Mittenwool . . . who happens to be a ghost. When a pony shows up at his door, Silas makes the courageous decision to leave his home and embark on a perilous journey to find his father. Along the way, he will face his fears to unlock the secrets of his past and explore the unfathomable mysteries of the world around him.
#6: The Door of No Return by Kwame Alexander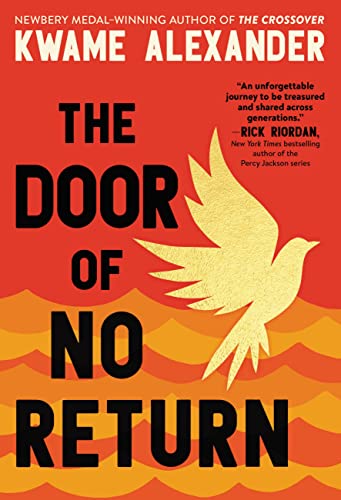 Summary
Dreams are today's answers for tomorrow's questions. 11-year-old Kofi Offin dreams of water. Its mysterious, immersive quality. The rich, earthy scent of the current. The clearness, its urgent whisper that beckons with promises and secrets… Kofi has heard the call on the banks of Upper Kwanta, in the village where he lives. He loves these things above all else: his family, the fireside tales of his father's father, a girl named Ama, and, of course, swimming. Some say he moves like a minnow, not just an ordinary boy so he's hoping to finally prove himself in front of Ama and his friends in a swimming contest against his older, stronger cousin. But before this can take place, a festival comes to the villages of Upper and Lower Kwanta, and Kofi's brother is chosen to represent Upper Kwanta in the wrestling contest. Encircled by cheering spectators and sounding drums, the two wrestlers from different villages kneel, ready to fight.
You are only fine, until you are not.
The match is over before it has barely begun, when the unthinkable–a sudden death–occurs…
The river does not care how grown you are. 
As his world turns upside down, Kofi soon ends up in a fight for his life. What happens next will send him on a harrowing journey across land and sea, and away from everything he loves.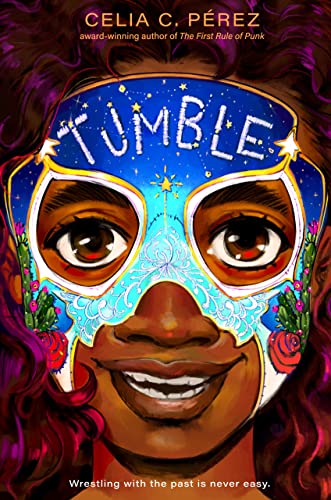 Summary
Twelve-year-old Adela "Addie" Ramírez has a big decision to make when her stepfather proposes adoption. Addie loves Alex, the only father figure she's ever known, but with a new half-brother due in a few months and a big school theater performance on her mind, everything suddenly feels like it's moving too fast. She has a million questions, and the first is about the young man in the photo she found hidden away in her mother's things. Addie's sleuthing takes her to a New Mexico ranch, and her world expands to include the legendary Bravos: Rosie and Pancho, her paternal grandparents and former professional wrestlers; Eva and Maggie, her older identical twin cousins who love to spar in and out of the ring; Uncle Mateo, whose lucha couture and advice are unmatched; and Manny, her biological father, who's in the midst of a career comeback. As luchadores, the Bravos's legacy is strong. But being part of a family is so much harder—it's about showing up, taking off your mask, and working through challenges together.
What other Books Boys Like to Read can we add to this list?