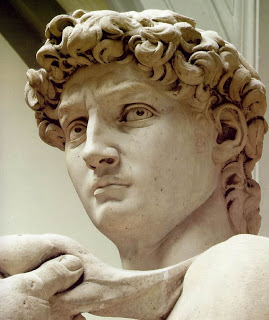 What's more important: getting our kids to do as we say, or helping them grow into fulfilled adults?
You might argue that it's not an either/or choice, that it's fully possible for a child to obey and grow into a fulfilled adult. And yet the question is one, I think, that cuts to the core of parenting choices.
If you believe that it's most important for kids to do as you say, you're probably more likely to implement a sleep schedule for your baby. If you think it's more important for a child to grow into a fulfilled adult, I think you're more likely to pay attention to your child's individual needs. You're more likely to encourage your son's love of reading than to insist he read a certain number of minutes per day, whether or not he likes it.
This question was an important one for me today as I met resistance after resistance from my boys. I pulled out a reading program for my six-year-old, he said no. I pulled out an educational game for all my boys, they moaned and groaned and acted like I was killing them.
I was frustrated. I told them so. Loudly. Then I gave myself a timeout.
I realized that part of the problem is that I encourage free thinking in my boys. I encourage them to question and to follow their instincts. I want them to be in touch with the quiet little voice that whispers inside. As much as possible, I respect, encourage and accommodate their needs and desires.
The problem comes when I want them to do something they don't want to do. What then?
Many parents punish, insist, shame or issue consequences. But is that the best move? An intriguing article in today's New York Times suggests that maybe it's not. Numerous scientific studies, it says, have shown that withholding parental affection and approval — or pouring it on when the child behaves as you'd like — is counterproductive. The child may behave as you'd like in the moment, but generally develops negative feelings and unhealthy internal compulsions.
Instead, the article said, "unconditional acceptance by parents as well as teachers should be accompanied by 'autonomy support': explaining reasons for requests, maximizing opportunities for the child to participate in making decisions, being encouraging without manipulating, and actively imagining how things look from the child's point of view."
Shaping a human being is hard work. But when I think of the task, I think of Michaelangelo, who said, "Every block of stone has a statue inside it and it is the task of the sculptor to discover it." My children, I think, are the sculptors of their lives. As a parent, my job is not to chisel away, creating a statue that perfectly coordinates with my living room furniture but to support each child as he discovers the statue within.