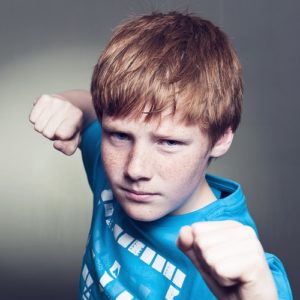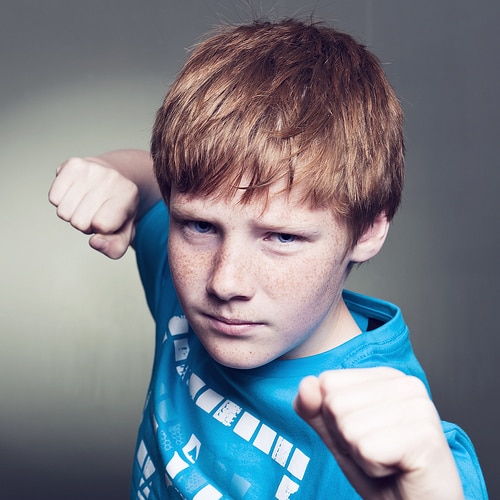 About a week and a half ago, I wrote this:
Are we, the adults, perhaps unintentionally contributing to school shootings by restricting all forms of physical fighting? Would letting kids solve problems physically, at times, keep things from simmering to the extent that they explode in a hail of bullets?
And then I came home to a message on my answering machine, informing me that one of my sons got into a fight at school.
Take Away #1: Writing about creating peace in schools is a lot easier than making it happen.
Take Away #2: Parenting boys is much harder than writing about parenting boys.
Take Away #3: Boys will fight, zero tolerance and anti-bullying policies be damned.
The more I think and learn about boys, the more I think that fighting — the physical resolution of differences, or the physical resolution of a debate over dominance — is ingrained and inherent. (Is it culturally ingrained, or biologically ingrained, or both? I don't know, and I've decided it doesn't really matter. Here  in the trenches, the bigger question is, how am I going to manage this tendency?)
The big question is, Should we teach our boys to fight back? Or to walk away? (I wrote about that very topic for Parade.com. You can see the article here.)
Personally, I think there are times to fight back, and times to walk away. What do you think?