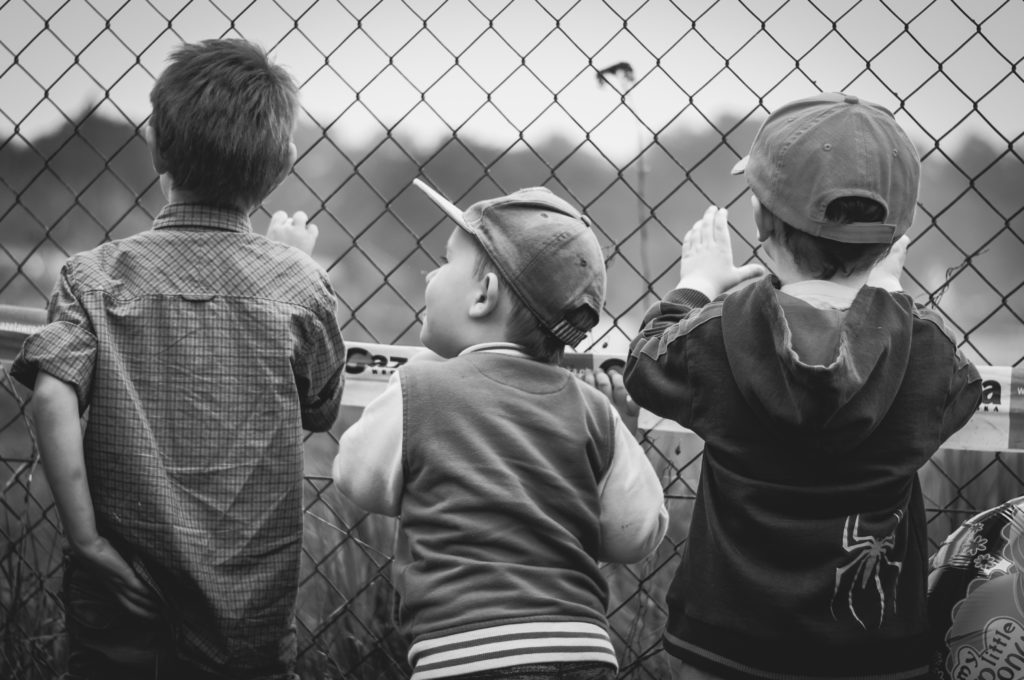 Managing your boys' health is a big responsibility.
Of all the (many!) things you do as a parent, facilitating their good health and well-being is among the most important, as doing so will help them lead the happiest, healthiest and, hopefully, longest lives possible. Of course, there are countless areas to focus on, but those outlined below should help to get you off to the best start possible:
Dental Visits
We are all aware, as adults, that we should visit our dentist for a dental checkup every six months. If possible, we should book a hygienist appointment with the same regularity. These regular appointments allow your dentist to check the general health of your mouth, teeth and gums, and to perform any preventative  or restorative treatments on issues such as decay, cavities or gum disease. But do you know when children's dental visits should start and how frequently they should occur?
You should schedule your boy's first dental appointment as soon as their first tooth appears. This is also when you should start brushing your child's teeth twice daily. A dental visit at this age can get your little one used to the dentist's office — and the dentist or hygienist can show you how to clean small teeth properly and thoroughly. Some dentists are particularly good with children, so check reviews of the practice you're considering to gain insight into how well they deal with little ones. Try to make your child's first visit to the dentist as enjoyable as possible. Surround it with positivity. As your child grows older, encourage them to listen during their appointment and reinforce the dentist's advice at home.
Optician Appointments
Generally speaking, you will only need to take your child to the optician's if you are concerned about his sight or eye health. Most young children have routine checks to ensure that they can see and further appointments are only required if vision needs to be corrected. If you are concerned about an infant or preschool age child, there are tests that can be carried out, even if they are unable to read. If you have no concerns, you should wait until a little later down the line – roughly between three or four years – until their first appointment for a full eye examination. If any issues with their sight are found, your chosen optician will be able to make recommendations regarding prescription lenses and frames.
Audiologist Appointments
Hearing is a critical part of any child's social, emotional, and cognitive development. Any form of hearing loss – even mild or partial hearing loss – can require different approaches to your little one's education, socialization and general communication with them. Identifying auditory issues early on can improve your little one's chances of developing speech and language properly. Hearing conditions are more common in children than many people realize, with one to three in every 1000 children experiencing some sort of hearing loss. Common causes of hearing loss in children tend to include:
Premature birth

Time spent in the neonatal intensive care unit (NICU)

Newborn jaundice

with bilirubin level high enough to require a blood transfusion

Medication that can lead to hearing loss

Hereditary hearing loss

Birth complications

Susceptibility to ear infections

Meningitis

Cytomegalovirus
If you have any concerns about your boy's hearing, or if you feel that they may be experiencing changes to their hearing, make sure to book an appointment with an audiologist. They will be able to diagnose any hearing issues, refer your children on for any necessary treatment and recommend the best hearing aid styles if required.
Providing a Healthy, Balanced Diet
We all know that healthy eating is essential for our overall health and wellbeing. Start out by ensuring your child is eating their recommended calorie intake each day. This will vary according to their age, gender and activity levels, but the guide below should get you started out in the right direction:
Children aged 2 to 8

– 1000 to 1400 calories

Boys aged 9 to 13

– 1600 to 2000 calories

Active males aged 14 to 30 – 2800 to 3200 calories (Yes, active teenage boys need a lot of food!)
Sedentary males aged 14 to 30

– 2000 to 2600 calories
Next, make sure that the foods providing these calories are balanced. Educate your son about the different food groups and the importance of each. Don't ban specific foods. Instead, place focus on moderation and finding the healthiest options available. Avoid using junk foods as a bribe or "treat". This can build positive associations with bad foods in your child's mind. Also encourage variety. A willingness to try new and unknown foods can help your child to eat more food groups and consume a wider variety of nutrients. As we all know, five portions of fruit or vegetables a day are also recommended, so encourage your child to eat these too!
These are just a few suggestions to get the ball rolling on providing your growing boys with the healthiest lifestyle possible. Each will benefit them in different ways, so make sure to dedicate time to them all!
This post may contain affiliate links