Being a parent can be the most wonderful thing in the world, but it is also stressful and worrying. There are so many things that you need to watch out for when you are raising kids, and especially boys. Boys are typically less emotionally aware than girls, and this can lead to difficulties in expressing themselves as they grow up. As a parent, it is always important to be there for your boys, and do what you can to get them through difficult times.
You want to do what is best for your kids, and help them live happy, fulfilled lives. This is something you need to try to influence as much as you can so that they grow up to become happy and well-rounded individuals. Getting your boys through difficult times can be a challenge. Use these hints to help you:
Talk to Them
One of the most important things you can do for your boys is to talk to them. It is important that they understand they are not alone, and that they know they can come to you about things they are feeling or worrying about. Keeping the lines of conversation open allows you to improve your relationship, and will help your boys avoid bottling up things they need to be discussing.
Build Their Confidence
It is also really important to make sure you work on building your boys' confidence up. There are a lot of things that have to be accounted for here, and it is crucial to make sure they are developing better self-esteem. Confidence is such an important part of life and something that you need to instill in your boys from a young age as it will open many more doors for them.
Be Understanding
In your role as a parent, it is really important that you are as understanding as possible. This is something that plays a big role in helping improve the way your boys live their lives. Your boys might not be who you expected them to be. They may have surprising interests or unexpected challenges, including mental health conditions such as teen bipolar disorder. Whatever happens, it is important that you are understanding and available to help your boys.
Let Them Be Themselves
You must do as much as you can to let your boys be themselves whenever they want to. There is so much in society these days that tells boys (and men) the way they should be, but this is not necessarily right. Your child is unique and individual, and you need to let him be as unique and different as he decides he wants to be.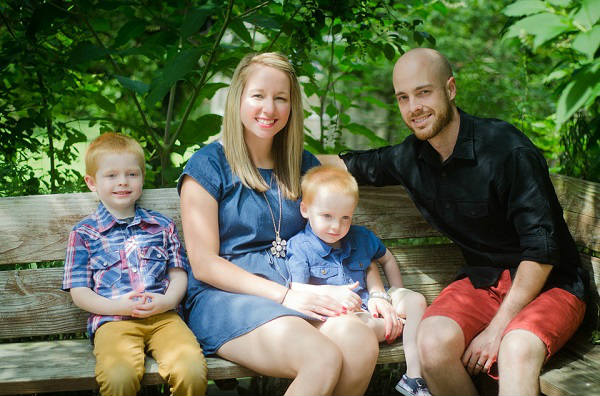 If you can follow these ideas and suggestions, you should find it a whole lot easier to raise boys who are confident, comfortable, and well-rounded. 
This post contains affiliate links