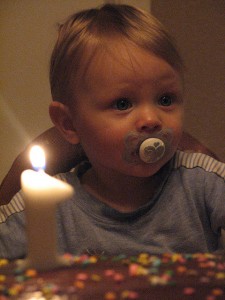 BuildingBoys is one today — and we're celebrating with a present for YOU!
When we launched BuildingBoys one year ago, our goal was to provide information, tools and resources to help those who help boys. All along, we've planned to offer books and products to support you as you continue to build healthy boys. So I'm pleased to announce that our BuildingBoys Store is finally OPEN! 
See that Store link, over there on the left? Clicking that will take you to our store, where you'll currently find T-shirts and posters. The T-shirts are a great way to tell the world that you're building boys — and would make a great gift for any teacher or mom of boys. The posters, Alternatives to Be a Man and What You're Really Saying When You Tell Boys to 'Man Up' and 'Be a Man', would look great in any classroom, youth center, gym or locker room.
We've come a long way since our first official post, a year ago. But that first line — "Boys will enhance your world, if you let them" — remains so true. And in that first post, we were already talking about society's far-too-narrow definition of 'boy.' We wrote:
Our boys labor under… stereotypes every single day. Biology tells us that it's impossible for a male child to be anything other than a boy, but our culture tells boys otherwise. Our culture clearly implies that some things — sports & toughness, for instance — are OK for boys, while others — acting in musicals, expressing emotions — are not.
Let's work together to expand the definition of boy. Let's work together to create schools,homes and communities that accept and value all boys. Let us help our boys to question and confront stereotypes and expectations, and let us all embrace the boys in our lives.
That's what we do here at BuildingBoys, and the products in our store are more tools we can use to build a better world for our boys.
So on this, our first birthday, we're offering a special discount to BuildingBoys subscribers and supporters. Enter HappyBirthday in the Coupon Code box to claim your special 10% discount.
Thanks for being part of our journey!