Extracurricular activities for boys help them develop their brains, bodies, and essential life skills. 
Most boys default to a couple easy after school activities. Most want to play outside with their friends or play their online video games — two perfectly acceptable options! When they start saying "I'm bored," though, try introducing a new activity that will enhance their life and educational skills. Facilitating your son's interests will help you maintain a healthy parent-child relationship. Consider these 10 engaging, educational extracurricular activities for your boys: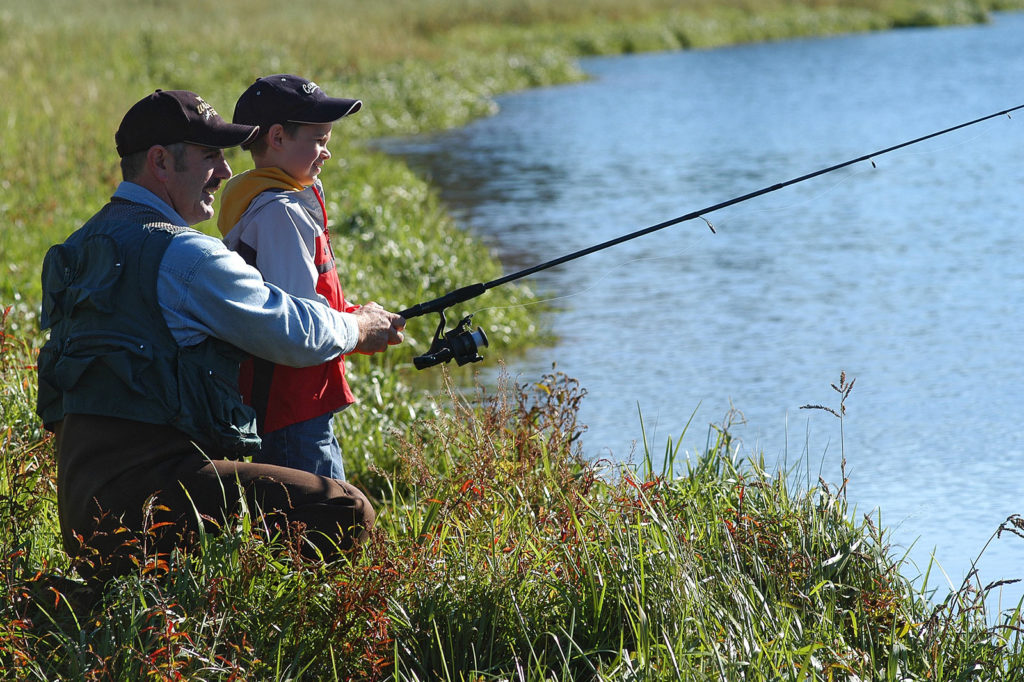 Biking
Boys love being adventurous outside — and bikes can expand their reach. From bicycles to dirt bikes, there are various options to choose from to help your son fulfil their biking adventures. 
For instance, if you have plenty of fields around or near your home, you could get your son a dirt bike to ride around, get muddy, and experience a motorized bike in a safe environment. Visit https://www.kidslovewhat.com/best-electric-dirt-bikes-for-kids-top-picks-reviews/ to find out more about the best dirt bikes for your boys to keep them entertained at the weekends while honing in their skills.
Fishing
If you enjoy fishing, you already know how relaxing and educational this popular hobby is. If you're not an angler, you can learn alongside your son. Fishing together will help you both unwind, connect, and develop an appreciation for the natural world.  
Together, you can experiment with fishing equipment and learn about the habits, habitats, and life cycles of various species of fish. You'll learn how to exist patiently in the wild and attain a better understanding of the biology of fish. 
Wanna amp up the education and adventure? Combine camping and fishing. Set up a tent, cook outside, hang out around a campfire and enjoy your catch.  
Languages
Knowing more than one language is a great skill to have. Boys who can understand or speak another language will feel more confident when travelling in the future, and expand their conversational options in the present.
Teaching your son a new language can be fun (as opposed to feeling like a school lesson!) You can make it interactive with games and having you as their teacher means that you can offer them rewards, which will keep them engaged and want to learn more.
Science experiments
If your son is a keen scientist, then you could practice science experiments at home, so long as you know how to do them safely. 
Simple science experiment practice can help your son master the scientific knowledge behind the experiment. Instead of going from one experiment to the next, taking time with each test will help them understand how it works and the science behind the reactions. Having a better understanding of science will help them apply scientific thinking and principles in their everyday lives as well.
Sports competitions
Even non-athletes can enjoy backyard sports competitions. Consider setting up obstacle courses or informal, silly races. As there is a reward involved for the winner, they will likely stay engaged while learning the rules of the sport and enhancing their physical ability.
Cooking and baking
Cooking and baking is a great extra-curricular activity to help your son experiment with flavor and learn how to use the kitchen safely and effectively. 
Ask him what he'd like to cook or simply involve him as you prepare dinner. Your son will pick up new skills and learn about cooking, cuisine and flavor profiles.  Although cooking alone might seem easier (especially if your boys are young), excluding kids from the kitchen is a mistake. Cooking together is one of the best ways to teach children about food, nutrition, health and self-sufficiency. 
Swimming
If your child is anti-exercise yet loves to play, swimming is a great option. It will improve their physical strength and also allow them to play around. 
Whether your son swims for fun or to improve their skills, it will allow them to unwind and enhance their cardiovascular strength. Swimming is a sport that everyone can enjoy and get better at if they wish to. 
Pottery
Pottery is a fun arts and crafts activity that can help your son unleash their inner creativity. The great thing about pottery is that the creator will end up with a finished and usable product at the end. It is a great excuse to get your hands dirty while making something that you are proud of. 
If you do not have the equipment to make your own pottery, then you could always paint pottery instead. Painting is another great art and crafts activity for unleashing creativity and becoming a better decision-maker.
Story-telling
If your boy loves stories, then story-telling is a great way to let them enhance their skills while having fun. 
They could create their own story and present it to you when it's finished. You can give them feedback to help them improve. (Note: stories don't have to be written! Oral storytelling is a treasured human activity.)
Dance 
Dancing is great fun! Through dancing, a person can unleash their true personality and become more confident. Supporting and encouraging your son's desire to dance may help him become more comfortable in his skin.
Also, dancing is an effective form of exercise. If your son doesn't like to play sports, dancing can fulfill his needs to regular movement and physical activity. Impromptu dance parties can be a lot of fun! Put on some favorite music and dance together. Dancing is an activity everyone can love and enjoy.
This post may contain affiliate links