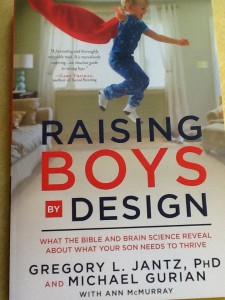 And the winners are:
1) Lisa Tennessen
2) Vesta
3) Ava Parnass
All three winners will receive a copy of Raising Boys By Design: What the Bible and Brain Science Reveal About What Your Sons Need to Thrive by Michael Gurian and Dr. Gregory Jantz. I'll send the books out early next week.
I'll also share some details regarding the BuildingBoys Virtual Book Club next week as well. Lisa, Vesta and Ava — I hope you'll join us! I invite the rest of you to join us as well. Check your local library for a copy of Raising Boys By Design; it's also available on Amazon.com.
Congratulations to the winners, and a big  THANK YOU to everyone who entered our contest.