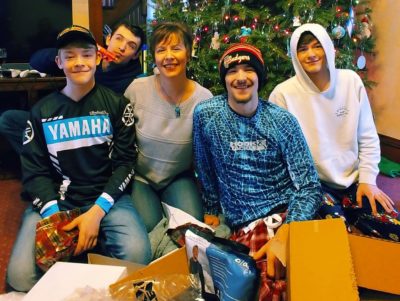 20+ years into parenting boys, I feel like I have a pretty good grasp on how to be an effective "boy parent."
I did not feel that way nearly 20 years ago, when I was trying to figure out why my perfectly content little boys would randomly start running and jumping off the couch. And I definitely didn't feel that way when my boys fought and bickered, or when I realized how ill-suited most traditional schools are to boys' needs.
To survive the chaos that was my life, I read books about boys. I asked questions. I listened, I learned and I observed. And, I realized that I was  — am — the only "boy parent" struggling with these issues. So, I started BuildingBoys.
Over the years, BuildingBoys has evolved into a collective set of resources –– and I realized recently that you might not be aware of all we have to offer. Do you know about:
1. Building Boys Bulletin. One of the things that helped me most in my quest to be a better "boy parent" was learning more about boys and the challenges they face in the world. For years now, I've scoured the Internet for the latest research and articles about boys. I'm forever learning new things, and always applying what I learn to my interactions with my boys.

You probably don't have time to search the Internet each week for gems of info & inspiration, which is why I created Building Boys Bulletin, a weekly email newsletter that will deliver this information directly to your inbox. Each edition contains:
A round-up of current web articles and research about raising and educating boys
Highlights and commentary on relevant articles
Links to the latest BuildingBoys blog posts and ON BOYS podcast episodes
Links to additional resources I've found helpful
Occasional original content by me, Jennifer L.W. Fink, professional writer and founder of BuildingBoys
You can check out a free sample here. A yearly subscription — that's one newsletter a week, or 52 newsletters per year — is just $60. Or, you opt for the monthly subscription ($5.99/mon.).
Know someone who's having a baby boy, or a fellow parent who's overwhelmed with the challenge of raising a teenage son? Give a gift subscription to Building Boys Bulletin.
2. Building Boys private Facebook group. Only other parents of boys "get" what it's like to raise a boy today. BuildingBoys FB group currently has 13,000+ members around the world, and is the single most supportive FB group I've ever been a part of. (Yes, I know I'm biased. But I also know that I regularly see acceptance, support, compassion and understanding within the group, and you know as well as I do that that kind of interaction is not the norm in many places!)
BuildingBoys FB group is the place to come to ask questions and get thoughtful answers from other parents. It's also a great place to gain support and insight.
3. ON BOYS podcast. I can't believe we're beginning our third year of ON BOYS! Launched in early 2018 by myself and Janet Allison of Boys Alive!, ON BOYS: Real Talk About Parenting, Teaching & Reaching Tomorrow's Men is a weekly podcast (new episodes come out on Thursdays) that brings expert insight and opinion right to you, wherever you are. Our guests have included Steve Biddulph, author of the groundbreaking 1997 classic Raising Boys; Michael C. Reichert, author of How to Raise a Boy;  the marvelous Maggie Dent as well as everyday parents and bloggers.
4. In-person events. I'm available to speak to parent groups, PTA meetings, homeschool gatherings — you name it. Some of my most popular presentations include "Video Games Are Not the Enemy: How Embracing Gaming Can Enhance Learning (and Family Relationships" and "Break Down the Barriers: Helping Boys Rediscover Their Natural Love of Learning." Interested in bringing me to your school or community? Send me a query here.
How else can I support you in your effort to become a better "boy parent"?