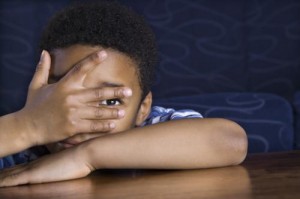 Boys, especially African-American boys, aren't doing so well these days.
The statistics are dismal, even depressing. At every level, boys (as a population) lag behind girls in academic achievement: Fewer boys than girls are proficient in reading, writing and even math. Fewer boys than girls are graduating high school and completing college. Boys, in general, are more likely than girls to be suspended from school and labeled with a learning disability.
Black boys, as a whole, are disproportionately likely to struggle.
Black males are 3 times more likely than white males to be suspended or expelled from school
Black males are 2.5 time less likely to be enrolled in a gifted and talented programs (even when their past record shows significant achievement and potential)
In nearly every state, black males are less likely to graduate high school on time, and more likely to lag behind their peers in reading, writing and math.
Black males have the lowest life expectancy and highest death rate of any group in the US
The unemployment rate for black males is 6 points higher than the overall unemployment rate
Fortunately, people are paying attention. Nationwide, people are standing up to say that they won't stand for such stark disparity anymore. They're gathering to share solutions and committing to change.
On Friday September 20, 2013, the Congressional Black Caucus Foundation and The Root hosted "Saving Our Sons: Engaging, Educating and Equipping Our Men for Success," a panel about how to engage, educate and equip young black men for success. The panel featured prominent thought leaders, including Rep. Frederica S. Wilson (D-Fla.) the Rev. Al Sharpton, Tracy Martin ((Trayvon Martin's father), Robert Townsend, Malik Yoba, Phillip Agnew of the Dream Defenders and Judith Browne-Dianis, co-director of the Advancement Project. The entire panel was live streamed by The Root.
I tuned in about 20 minutes into the panel, and spent the rest of my morning glued to the screen.
I've long been an advocate for boys. I'm a mother of four boys; the problems boys face in society are very real to me. My boys, though, are blond-haired and blue-eyed. They live in a small town in Wisconsin and have never had to confront racial bias or profiling on top of subtle anti-male sentiment. They've been lucky enough to have been born into a supportive, comfortable family. They've had health insurance their entire lives, they regularly spend time with both mom and dad and their neighborhood is so safe that they can go out pretty much any time of the day or night with nearly 100% certainly that they'll be fine.
That's not the reality for a lot of black boys.
But what black boys need — what all children need to thrive — is not at all different from what my kids or yours need to thrive. Over and over, I heard speaker after speaker reiterate points that are vital for the success of all kids:
Access to education
Parental involvement and support
Access to healthcare, including mental  health services
Boys (& girls) of all colors and creeds need love and support. As Mr. David Johns said, "It's about value. We need to value our sons, value our educators, value our parents. Our kids deserve that and so much more."
It will take a long time to fully address the disparities in opportunity and achievement, but starting isn't so hard. Here are some simple ways you can save our sons:
Mentor a boy.  If everyone just took one young person under their wing and protection, we could make a difference. 5000 Role Models of Excellence  was mentioned at the panel today, but other great mentoring organizations include Becoming a Man and Big Brothers/Big Sisters.
Welcome boys into your life. One young adult today talked about he invites his friend, whose dad is not in the picture, to his house, to "share" his dad. Helping boys can truly be as simple as inviting your sons friends over for supper, or letting them hang out at your house. You don't always know which boys are struggling. Make your home a nurturing place.
Meet them where they're at with love. This is the advice of Mr. David Johns, who said, "I've never met a black child who wasn't a genius." There's no secret, he said, to how you support them: meet them where they are with love. Look at the child in front of you. Listen to him. Open your heart. Nurture his mind and soul. Let him know that you believe in him, and then help him achieve his dreams and goals.
Want to know more? Additional highlights from the panel can be found at http://storify.com/BuildingBoys/how-to-save-our-sons.