Product Description
"Self-esteem" is defined as confidence in one's own worth and abilities.
Is your son confident in his worth? In his abilities? Does he even know his abilities?
Many boys don't. What looks like apathy to us — complete disinterest in doing anything, besides playing on his phone or video game console — may actually be a crisis of self-esteem. If you're worried about your son's lack of engagement in life, this teleseminar is for you.
In this hour-long session, we'll discuss:
Authentic self-esteem (Hint: this isn't about giving every kid a trophy, or praising every thing your child does)
How parents, school and society inadvertently interfere with boys' development of self-esteem
10 concrete steps you can take to build (or rebuild) your son's self-esteem
When:  Thursday December 20 (I'll also be offering this session on March 21, 2019)
9 pm Eastern Time US
(Friday Dec. 21  10 am  Perth, Australia; Friday Dec. 21  3 pm  Auckland, New Zealand)
Where: On the phone! When you register, I'll send you the call-in info. You can call in from anywhere.
Questions? Email me at jenniferlwfink@gmail.com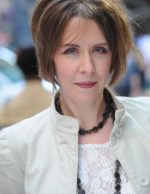 Presenter Jennifer L.W. Fink is the founder & creator of BuildingBoys.net, and the mother of four boys. She's also an internationally-published writer who's written about boys for U.S. News & World Report, Parade, FOX News, The Washington Post, Parents and Scholastic Instructor.